Pat's Art Project


Driving back from Santa Cruz, Pat started taking pictures of the headlights and taillights with her digital camera. The camera does not have a time exposure on it, so the pictures had little motion on them. So, clever person that she is, she started moving the camera while taking the picture. The digital camera gave instant feedback, so she could modify what she was doing without waiting to have the pictures developed.
This project is dedicated to Pat's former art teacher at Denison University, MK Campbell, without whom Pat would not have kept her life-long interest in art.

There are More pictures on the next page
Click here to link to them
Here are the 4 original photographs of the lights. These are just thumbnails. To see the full sized picture, click on it.
Pat combined some of the pictures and got this result.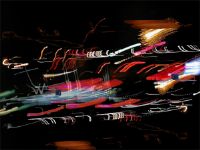 Because of the black background, this would be difficult to print. She removed the black areas from
some of the pictures and combined them with this result.

Pat Coffey '99 .
Here are some more images I have been working on. They were taken along El Cajon Blvd in San Diego last September.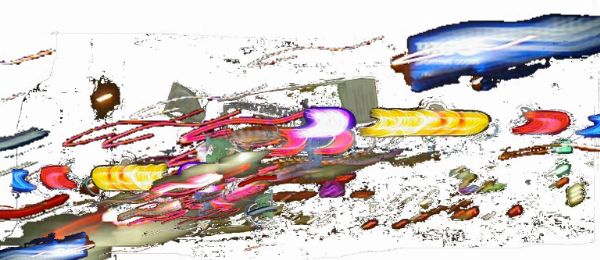 El Cajon Blvd. 1 Pat Coffey 1999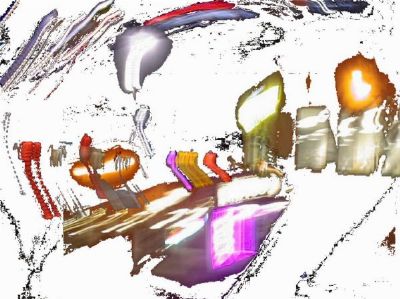 El Cajon Blvd #2 Pat Coffey 1999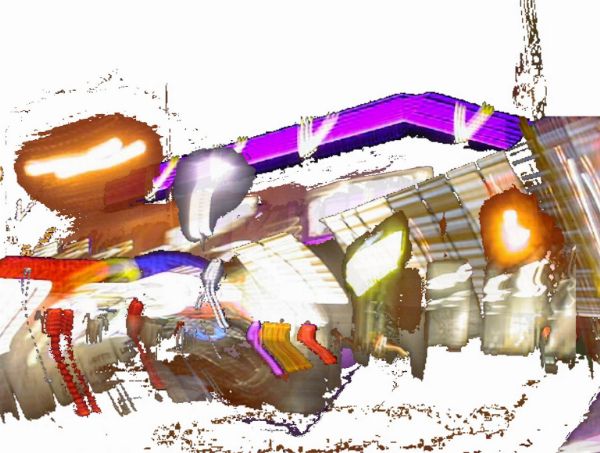 El Cajon Blvd. #3 Pat Coffey 1999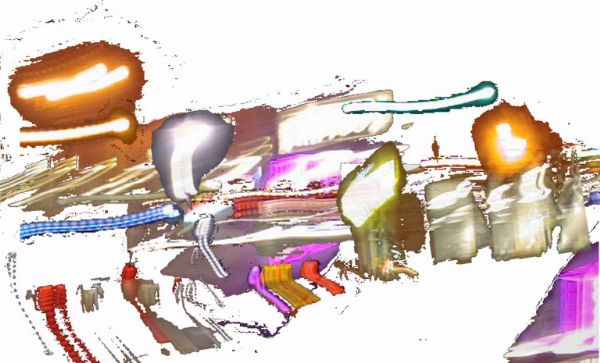 El Cajon Blvd #4 Pat Coffey 1999