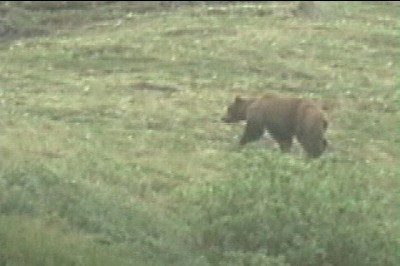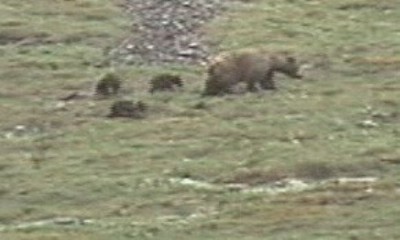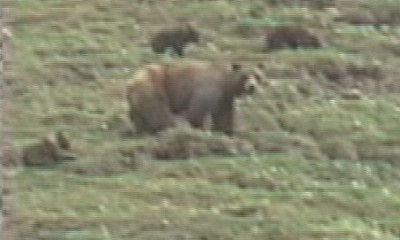 We saw a sow grizzly with 3 cubs at a great distance. I shot these with my video camera and extracted the still frames.
The resolution is that of a hand held video camera zoomed out to the max, so the pictures are not very clear.
The second 2 pictures were taken through a dirty window with my elbows on Lea's lap.
0406alaska388Bears404c.jpg
Back to index page

---
Web page and images generated using
SuperJPG
7/12/2004 23:32