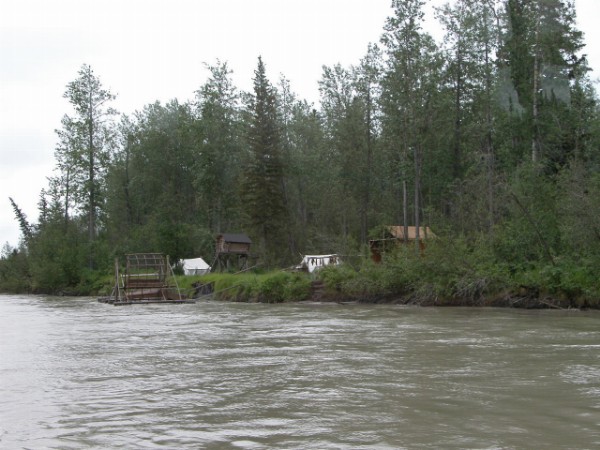 Fish wheel at the Chena Fish camp. The Chena River is stream fed, so is clear and allows fish
to live there. The Chena merges with the Tanana, which is glacier fed. Glacier fed rivers are
full of silt, so fish cannot live there.
Dixie Alexander demonstrated the fish wheel and the way they prepare salmon for curing.
0406alaska0085.jpg
Back to index page

---
Web page and images generated using
SuperJPG
7/12/2004 23:32