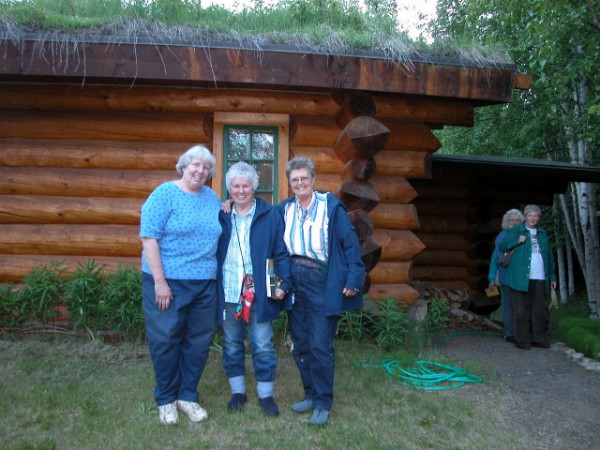 Mary Shields, Sandy, and Pat in front of Mary's log cabin in Anchorage.
Mary had lots of mosquito repellent, but Sandy was still attacked. She ended up tucking her jeans into her socks for protection.
Because of the permafrost, there is lots of standing water around Fairbanks, and, with the warm summer weather, lots of mosquitos.
0406alaska0035.jpg
Back to index page

---
Web page and images generated using
SuperJPG
7/12/2004 23:32